How to use the Double Diamond
The methods explained in the Research section of this website are summed up below and serve as a guide for making decisions on management level in the field of "Fan Experiences", or will help you during your own creative process.
Why would you want to follow these steps? Each service, product or innovation is not necessarily the perfect fit at this moment, with certain stakeholders, or for specific end-users. It is cheaper to adopt an Agile or LEAN way of improvement instead of realising that the service is not so optimal after all and a lot of money and resources are wasted.
A – Empathize
Start your investigation by following these steps: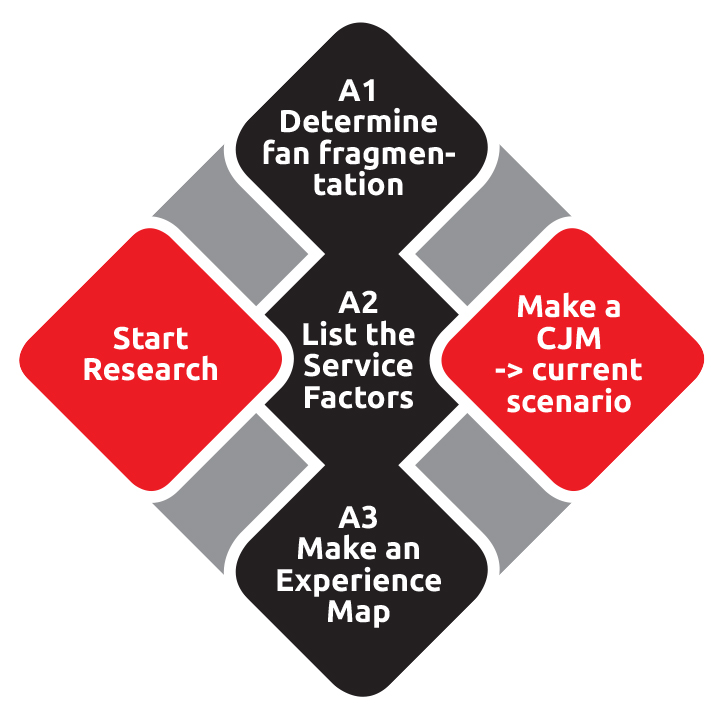 B – Define
After the first level of research, two other methods called STOF Business Model (STOF) and Systemic Scorecard (SSC) will create more nuances and details for the implementation of a new direction or improvement of a service or innovation.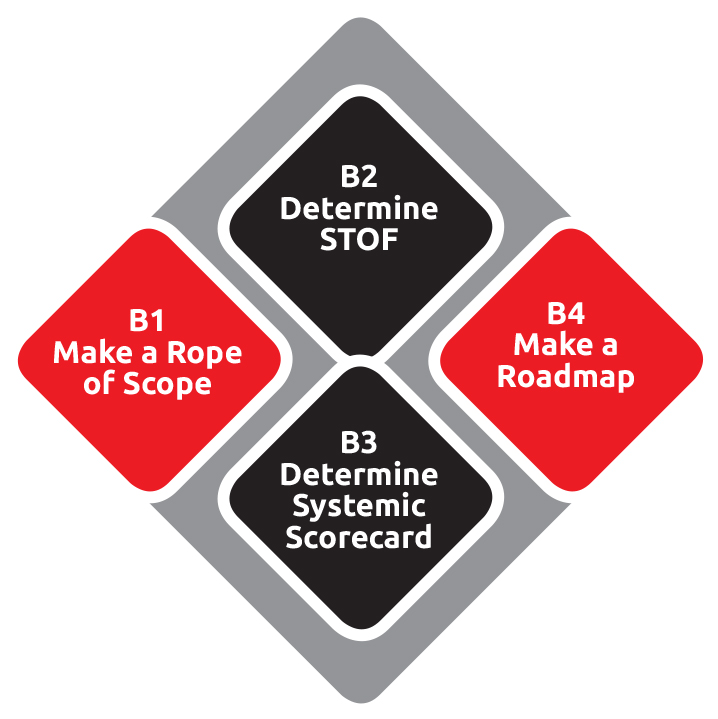 C / D – Ideate, prototype and test
The next steps resemble the approach of a typical Design Thinking process. These phases can be repeated many times (iterations) and sometimes small parts of the prototype can already be tested in an early stage. This is also called Agile or LEAN design and usually involves several steps to change and optimise the design "on the go" compared to a more traditional way of development and implementation when all the functionalities are mostly listed from the very start of the project.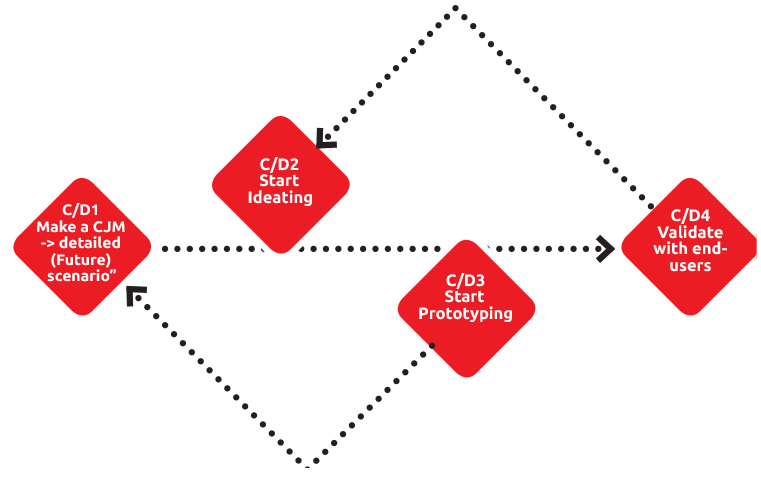 disclaimer; these methods work best when guided by a professional, or if methods are done in the right way on your own. The results are always part of a critical thinking process which could create knowledge gaps by improper or incomplete research or when there are too many "unknowns". Going back to the start or trying to redo some of the steps might be useful or otherwise try to gather more insights before continuing to the next step.